I'm excited to share this list of nine special businesses owned by Aromahead Institute Graduates!
There are several countries represented: China, Mexico, Canada, South Africa and the USA. And these are just a few countries Aromahead Institute Graduates are working in!
This small list of graduates represents a magnificent range of skill and creativity:
Essential oil distilling and exporting.
Teaching a wide range of classes, from basic aromatherapy introduction to herbal medicine and aromatherapy certification programs.
Authoring a book.
Creating fabulous body care products.
Integrating essential oils with a significant range of bodywork practices.
To learn about more amazing, talented Aromahead graduates and what they're up to, check out the Graduate Directory at Aromahead Institute.
Aromahead Institute Graduates
Curious what Aromatherapists are doing professionally?
Kristina Bauer is a licensed massage therapist, aromatherapist, herbalist, healing touch, and healing touch for animals practitioner in Santa Fe, New Mexico. Her business, Alchemy Aromatherapy, offers natural and intentional, pure and simple aromatherapy products to benefit body, mind, and spirit.
Herbal Bear School of Botanical Medicine is owned by Ursula Basch. She offers classes workshops and apprenticeships in herbal medicine. The Herbal Bear is dedicated to promoting and providing responsible information and education about medicinal plants.
Chris Carrothers owns Steps to Health. She offers complementary health care that includes Clinical and Holistic Aromatherapy, Reflexology, Hot Stone Massage, Bach Flower Remedies and Escential Head Massage (formerly known as Indian Head Massage) as well as natural personal care products to support your health.

Cary Caster owns 21 Drops, a thoroughly modern line of therapeutic grade essential oils. Our artisan blends are 100% natural, organic or wild crafted. Tried, tested and incredibly effective. Designed for use anytime, anywhere. 21 Drops. Aromatherapy like you've never known it. 21 universal complaints. 21 custom blended solutions. 21 Drops.
Perfectus Workshop in China, owned by Annaliza Chan, aims to provide personal growth and body-mind health combined with aromatherapy, energy healing and psychotherapy. We provide private session for: Aromatherapy - Aromatic Reiki - Aromatic Emotion management

Shaktilier is owned by Rebeca Ledersnaider. Based in Mexico City, Shaktili Aromaterapia is dedicated to promote physical, emotional and spiritual wellness through the safe and therapeutic use of essential oils. We offer the highest quality, certified organic, chemotyped and wild crafted essential oils, carriers and diffusers. We have a variety of workshops and courses for the general public, health and beauty professionals who wish to introduce aromatherapy to their practice.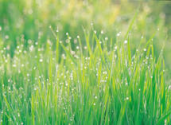 Jessica Lutge manages the Organic divison of her family owned company in South Africa. We work with the government to uplift rural communities in South Africa while developing the essential oil market. We have been in the farming industry for 25 years and we have suceeded in producing over 7 organic crops for export. We are bulk suppliers of essential oils, carrier oils and butters. We source all our oils from Africa and Madagascar. We work with over 30 farms to source seeds, equipment for each farm.
Patrick Smith Botanicals are plant-based personal care products for skin and bath/body, handmade in small batches with only the purest ingredients, including organic, raw shea butter, organic plant-infused oils, and organic/wildcrafted/ pesticide-free essential oils.
Related Posts:
The following two tabs change content below.
Aromahead Institute, owned by Andrea Butje, is a premier resource for online aromatherapy classes. Andrea offers her inspired approach to online aromatherapy certification through essential oil videos and original education materials. Check out her book, Essential Living: Aromatherapy Recipes for Health and Home, on Amazon!
Latest posts by Andrea Butje (see all)
Get our blog posts delivered to your inbox!