---
Popular Aromatherapy Courses
Get started with Aromatherapy at Aromahead
Free Recipes!
Sign up now to receive free weekly aromatherapy recipes and our monthly newsletter!
Newsletter Archive
Meet the Instructor
Andrea Butje has been teaching courses in the therapeutic uses of essential oils since 1995.
Natural Remedies with Aromatherapy
72 great recipes for body, mind and home in a convenient app for your iPhone.
What Our Students Are Saying
For anyone out there reading this who thinks he or she might want to become a Certified or Clinical Aromatherapist, do yourself a big favor and check out Aromahead Institute's Aromatherapy Certification Program and the Advanced Graduate Program!

Patti Gelini | Clinical Aromatherapist

---

I live in Colorado and every morning I sit by my fireplace with a hot cup of coffee and read from your book. The Heart Of Aromatherapy is the perfect title. I can see how your love of aromatherapy shines through...

I just wanted you to know how much I am enjoying it! All the other books are all business and this one teaches with love!
Thanks for this entire experience!

Mary Parrish

---

I loved these classes and videos. Everyone at Aromahead gives so much support and the tools they provide are amazing. This is an excellent program. Everyone has a journey to take and I am so thankful I found Aromahead. Now I can share my knowledge with confidence.

Denise Neale

---
From Our Blog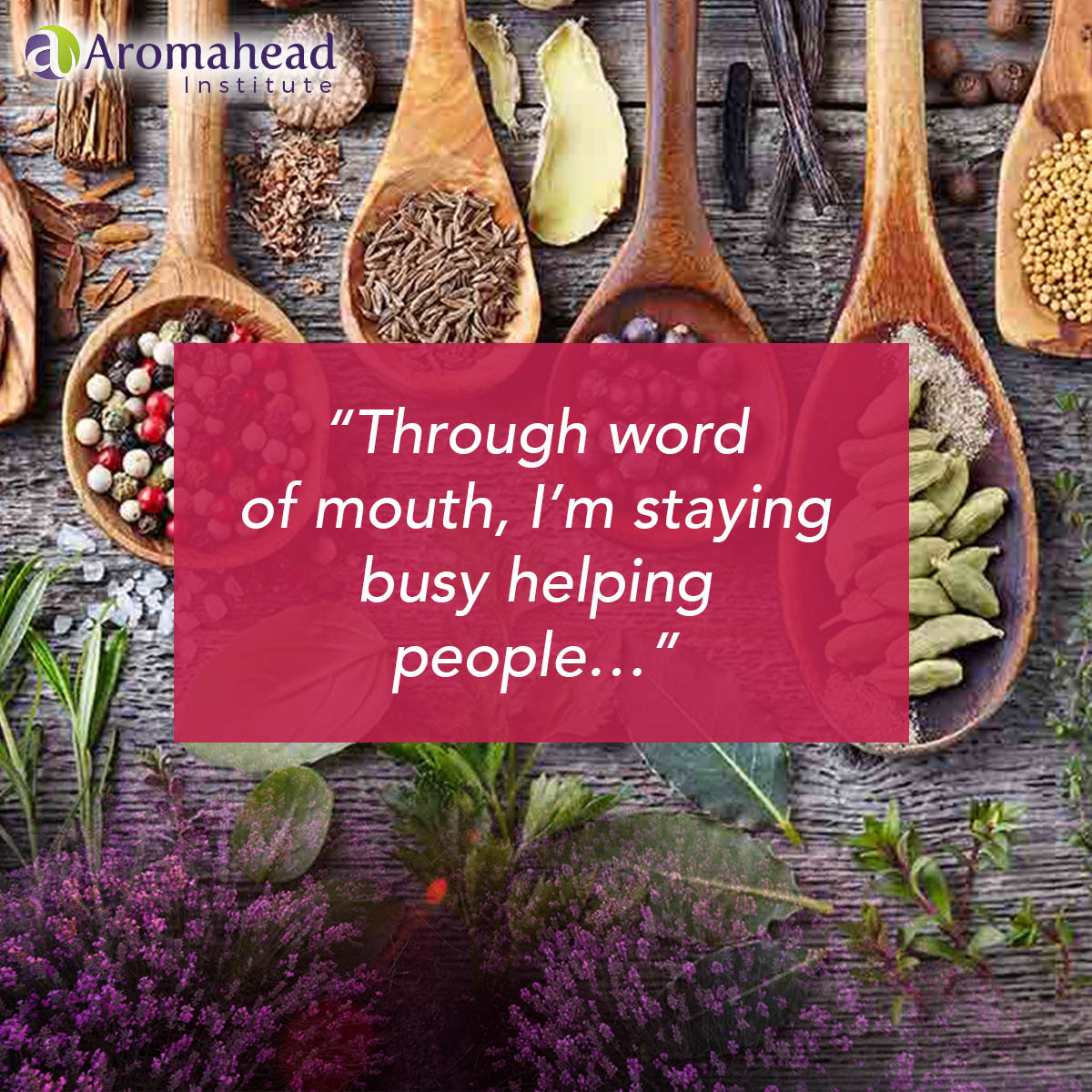 Aromahead Graduate Jody Pesapane lives life to the fullest, because (as she says), she knows how short it can be. Perhaps that's what is behind her amazing "resume!" Jody is: A mother A scuba diver An underwater videographer and photographer A science teacher A voluntee...
The Heart of Aromatherapy
by Andrea Butje
With profiles on 40 essential oils and more than 100 recipes, Andrea Butje guides you in The Heart of Aromatherapy to create custom blends for a healthier body, mind, and home.