Shower Power Flowers for Kids
Let's bring the magic of nature into your daily routine with Shower Power Flowers!
Imagine turning your usual morning shower into a whimsical journey through a blooming garden. Not only does this recipe create a captivating aromatic experience, it also promises a world of fun for your little gardeners at home!
Shower Power Flowers are easy to make and can take the shape of anything your heart desires. From a beautiful bouquet of roses to an array of sunny daisies, the sky's the limit! And here's how to grow your very own Shower Power Flowers:
Garden Supplies:
2 cups of mystical baking soda

Approximately 1/2 cup of magical water (maybe a dribble more)

5-6 drops of wonderous essential oil per Shower Power Flower (Try the trifecta of zingy Orange, earthy Cedarwood and invigorating Black Spruce.)

Some fantastical molds (Silicone molds work like a charm, they make it super simple to liberate your blooming flower.)
The number of flowers your garden will grow depends on the size of your molds.
Cultivation Magic:
Combine the mystical baking soda and magical water to create a fertile soil for your Shower Power Flowers.
Gently spoon your potent potion into the molds of your choice.

Add 5-6 drops of your chosen essential oil into each mold.

Allow your Shower Power Flowers to bloom, this may take a couple of days. Patience, young gardeners!
These flowers will need two full days to bloom to their full potential. Once they're set, gently pluck them out of their molds and stash them away in a secret garden box hidden under your bathroom sink.
The Blossoming Moment:
To experience the magic of your Shower Power Flower, simply place it on the shower floor at your feet. As you bathe, your Flower will slowly dissolve, releasing an intoxicating aroma of your chosen essential oil, turning your shower into a blooming garden of delight!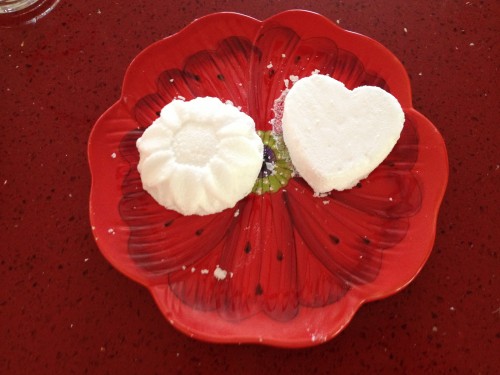 I can almost hear the wheels turning in your mind, "Can't we just drop the oil on the shower floor and be done?" But ask your little gardeners - would they rather drop the oil or grow their own magical Shower Power Flowers? The answer is clear: long live the magic of the Shower Power Flowers!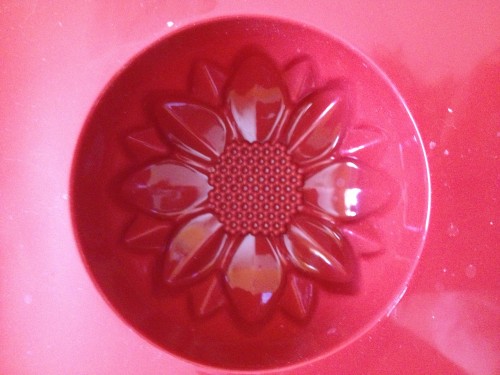 Conclusion: And there you have it, our whimsical and fun way to transform your daily showers into a magical journey with the Shower Power Flowers! Not only will your mornings bloom with the enchanting aroma of your chosen essential oils, but the little gardeners in your home will also delight in the creative process of growing their very own floral delights.
Remember, the everyday can be extraordinary. The simple act of showering can turn into a playful, aromatic adventure. And what's more, who wouldn't love to start their day in a blooming garden of their own creation?
So, are you ready to sow the seeds of fun, creativity, and aroma in your home? Then grab your ingredients, put on your gardening hats, and let's grow some Shower Power Flowers! Showering will never be the same again – it's time to embrace the magic of the bloom!
As we always say, ask your little ones, would they rather just drop oil on the shower floor or cultivate and enjoy their own magical Shower Power Flowers? The answer is clear – everyone loves a garden of blooming showers!