Uncommon Scents: An Aromatherapy Documentary
When Kristina Bauer and Angela Jensen Ehmke came to Aromahead Institute's Teacher Training in 2013, they never imagined where it would lead them.
What first emerged as curious conversations between colleagues developing their respective aromatherapy businesses evolved into an exciting passion project. Now, two years later, Angie and Kristina are officially partnered in producing the world's first feature-length aromatherapy documentary, Uncommon Scents. The film, currently in pre-production, will feature interviews with industry experts including celebrated educators, chemists, researchers, distillers, suppliers, practitioners, and advocates from around the world.
Describe how the film and your partnership evolved.
Angie: I met Kristina during an Aromahead Teacher Training workshop. Post-workshop, I initiated a conference call routine with fellow Aromahead graduates, fostering a supportive community for discussing our challenges. The calls were sometimes crowded, but Kristina and I were constant attendees. In smaller groups, we dove deeper into each other's ambitions, sparking spirited dialogues on aromatherapy and essential oils. Kristina, an avid writer, caught my attention through her blog, while I was busy setting up classes. Reflecting on our enriching discussions, I realized the potent combination of her writing and marketing skills with my TV and film experience. This led me to propose an idea: a documentary collaboration.
Kristina: Our initial discussions revolved around the documentary's conceptualization and realization. Despite my initial fears about filmmaking, Angie's expertise alleviated my concerns. Our prolonged deliberations clarified our project's potential, leaving us both enthralled by its prospects. We formalized our business partnership and secured necessary legal permissions, swiftly gaining the backing of prominent industry figures and an expert production consultant. Half a year into the project, we've enlisted over a dozen noteworthy participants, with more joining weekly.
Angie: The community's overwhelming support humbles us, escalating our obligation to create a remarkable film. We believe our film, Uncommon Scents, will inspire viewers across the spectrum, from novices to experts, fostering renewed discussions around essential oils, aromatherapy, and aromatic medicine. I'm proud to uphold the aromatherapy community's integrity by highlighting its leaders and showcasing the extraordinary global contributions in the field of aromatics.
When did you first become interested in aromatherapy? What stimulated your interest?
Kristina: From my early years, my Danish family instilled in me an appreciation for herbs and natural remedies, shaping my approach to physical and emotional well-being. My university experience in 1990 allowed me to personalize my major, leading me to integrate "Mother Earth chemistry" into my studies, emphasizing plants and herbs. To supplement this focus, a close friend running a local herb shop encouraged the inclusion of essential oils. Her gift of several oils, like Ylang Ylang for heartbreak support, was my introduction to essential oils, and I was captivated instantly.
Angie: My career in NYC's film and television industry took a toll on my health due to demanding schedules, poor nutrition, and lack of exercise. Once married with plans for a family, I envisioned a slower pace in Upstate NY, working from home and embracing holistic living. I delved into wellness studies, taking classes in health coaching and Reiki. My interest in aromatherapy sparked during my first pregnancy, when I attended a natural birthing class. Given my sensitivity to synthetic products, the suggestion of lavender essential oil as a natural relaxant during pregnancy excited me. Its effectiveness during labor resonated with me months later, igniting my curiosity to understand more about its therapeutic properties.
What brought you to Aromahead Institute? What was your favorite part about studying at Aromahead?
Angie: Post the birth of my first son, I sought a reputable aromatherapy education. Fortuitously, I discovered Aromahead, located just an hour away, with an impending certification class. My inquiries about managing the course while nursing were met with Andrea's warm welcome, urging me to occupy the last spot in her Ithaca class. Andrea's engaging pedagogy ignited my passion for aromatherapy. Despite my limited initial knowledge, the comprehensive course encompassing botany, chemistry, safety, and more, alongside personalized attention, created an exceptional educational journey.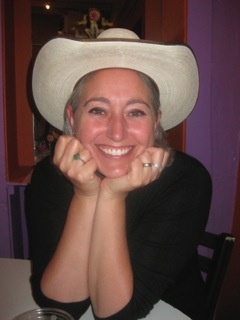 Kristina: With two decades of self-taught experience blending oils, I was content learning independently until close associates encountered severe health issues. This left me feeling powerless, wishing to create safe blends tailored to their health conditions, yet fearing possible negative effects due to my lack of clinical knowledge. My research uncovered many using aromatherapy unsafely, prompting my decision to pursue a formal, clinical aromatherapy education. Aromahead's Online Scholar's Program was my choice due to its reputation, credibility, and online accessibility. I've since completed all their online courses, admiring their quality, content, and integrity. However, the most invaluable aspect has been the sense of community meticulously fostered by Andrea.
What do you love about the aromatherapy profession?
Angie: That there are so many avenues within the profession and therefore room for all of us. I have never felt competition from others. It's like motherhood: there is a way for all mothers to succeed and the more empowered we are and the more we support each other, the more successful we will be. That makes me happy.
Kristina: I agree. I think for me, there was also real power in discovering that I did not have to fit into a tiny, narrow box. It's incredibly exciting to create a business that's dynamic and personal and helps others. My practice continues to evolve and uniquely reflects me. I'm curious and passionate by nature. I delight in having so much more to learn—and so many wonderful teachers across the field! I know this work can keep me engaged, inspired, and learning for the rest of my life. Fundamentally, I also love that this work keeps me intimately and actively connected with nature.
How do you use oils to maintain your own health and well-being?
Angie: We use my foaming hand soaps, cleaning products, linen sprays, and hand sanitizers in my household every day. I love my inhalers for me and my personal first aid kit and diaper bag supplies for my two boys. Occasionally I diffuse in various rooms in the house, especially before and after we travel or when someone in the house isn't feeling their best.
Kristina: Ditto here. Most of our personal products are my creations—shampoo, body wash, lotions, butters, facial scrubs, shave cream, you name it. My inhalers are a godsend when I travel. Both my husband and I also wear custom fragrance blends; they get changed according to the seasons and our preferences. On the rare occasion, one of us has something come up that requires specific attention, I'll look to my broader toolkit (including herbs and oils) in considering how to encourage wellness, support recovery, or promote healing.
What recommendations do you have for anyone interested in becoming an aromatherapist?
Angie: Don't wait. Personal development is worth the certification program alone. Being able to make safe, effective aromatherapy products for myself and my family is priceless. Even if you don't want to have a business, it is worth the certification to keep yourself and your family healthy using natural products.
Kristina: Invest more money in education than you invest in essential oils, and you'll never waste a dime. Engage with the aromatherapy community, not just the oils themselves. There are a host of stakeholders in this industry from growers and farmers, distillers and suppliers, chemists and researchers, practitioners and clients, to hobbyists and teachers—be ready and willing to learn from all of them. Remember that essential oils are distilled from natural materials and sourced from nature. To be meaningful in a relationship with essential oils, you need to be meaningful in a relationship with nature.
What do you wish people knew about Aromatherapy?
Angie: If you're targeting a specific issue, consider hiring an aromatherapist instead of attempting solo solutions. For the cost of creating a specific recipe, a trained aromatherapist can provide a consultation and custom blend, ensuring safety, effectiveness, and personalization. They invest in essential oils and education, sparing you the uncertainty of dealing with unfamiliar materials. If you're keen on crafting a solution yourself, invest in the necessary resources, mentors, classes, and knowledge for a safe, suitable solution, rather than relying on generic online recipes.
Kristina: Honestly, my answer is too big to capture here! This question is also the catalyst behind our documentary: there is so much that we want to shine a light on, so much to share. There's so much to inspire, surprise, shock, and delight everyone from experienced aromatherapists to individuals hearing about essential oils for the first time. The full spectrum of aromatherapy—what it is, where it comes from, how its being used, what it offers—has such rich breadth and depth. We've enlisted some incredible people to help us tell its story—and we can't wait to share it with audiences!
---
For updates on the documentary, you can email Angie and Kristina, follow their Facebook page, and follow them on Twitter.
Ready to immerse yourself in the fascinating world of aromatherapy and launch a potentially transformative career? Register for the Aromatherapy Certification Program today!
Gain the knowledge and skills you need to make therapeutically effective essential oil blends! The Aromatherapy Certification Program provides you with the highest-quality aromatherapy education available so you can feel 100% confident in your ability to use your essential oils safely and effectively. You'll gain the expertise needed to create blends for others – and even transform your career!