---
Popular Aromatherapy Courses
Get started with Aromatherapy at Aromahead
Free Recipes!
Sign up now to receive free weekly aromatherapy recipes and our monthly newsletter!
Newsletter Archive
Meet the Instructor
Andrea Butje has been teaching courses in the therapeutic uses of essential oils since 1995.
Natural Remedies with Aromatherapy
72 great recipes for body, mind and home in a convenient app for your iPhone.
What Our Students Are Saying
There are so many positive things to say about the Aromahead Institute. Andrea Butje's knowledge is invaluable and her down-to-earth manner makes learning easy and enjoyable. Andrea and all of the Aromahead instructors are supportive and inspiring, making the course a truly positive experience. Aromahead Institute was a great experience and far exceeded my expectations. I am proud to be a graduate of Aromahead Institute!

Sherrie Sushko

---

I've loved every minute as an Aromahead Student. I'm so excited to find something that I am this passionate about. Andrea's passion is infectious. It's very inspiring to have all these resources right at your fingertips. The knowledge gained through Aromahead gives me the confidence to follow my dreams in aromatherapy. Everyone has been so lovely and encouraging... I know I will continue mastering aromatherapy through Aromahead Institute. I'm definitely an Aromahead for Life.

Amy Turner

---

I live in Colorado and every morning I sit by my fireplace with a hot cup of coffee and read from your book. The Heart Of Aromatherapy is the perfect title. I can see how your love of aromatherapy shines through...

I just wanted you to know how much I am enjoying it! All the other books are all business and this one teaches with love!
Thanks for this entire experience!

Mary Parrish

---
From Our Blog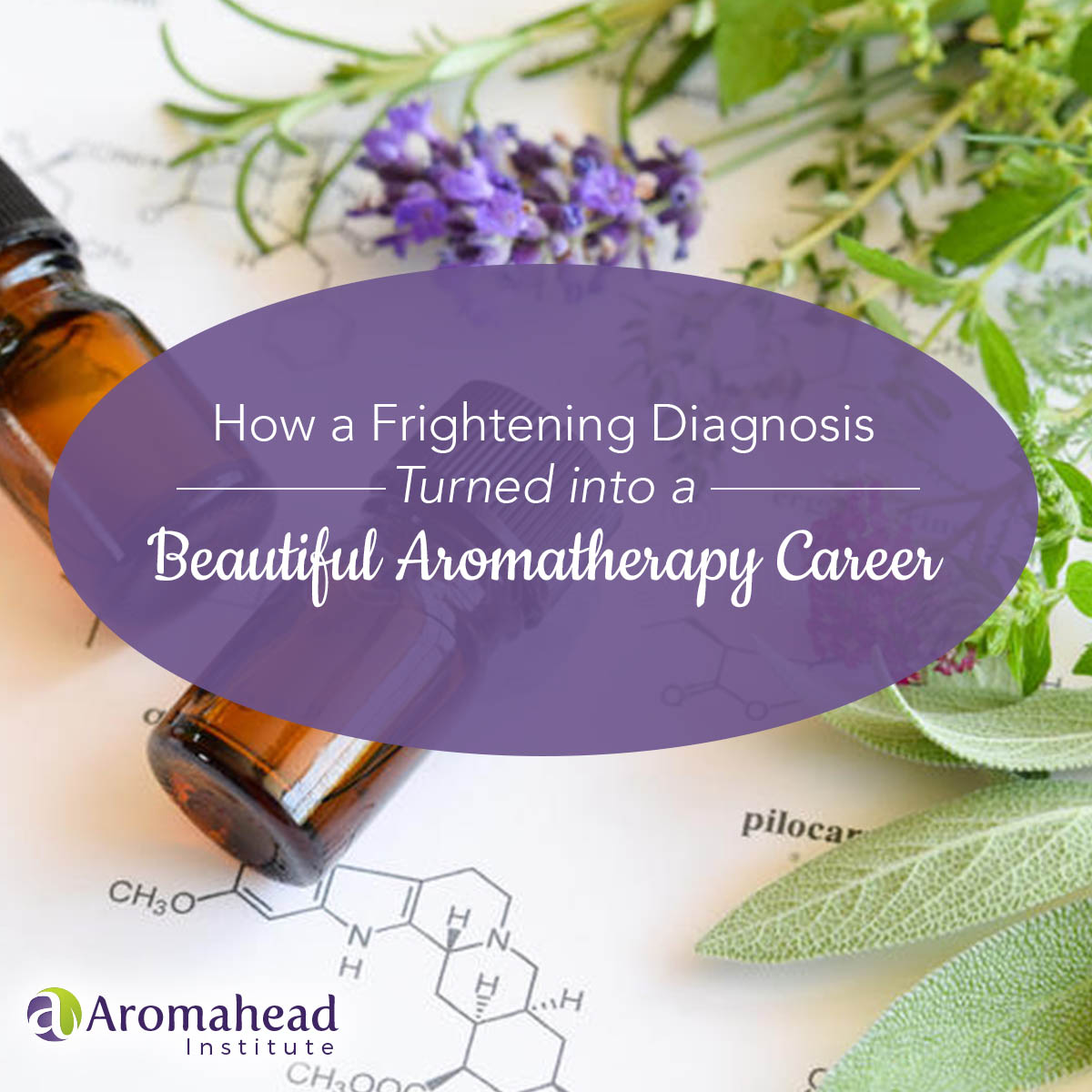 In 2015, Aromahead Graduate Melissa Clymer found out she had a tumor in her liver. (So scary!) It was very painful for Melissa, and she decided to have the tumor surgically removed. After the procedure, the doctors tested the growth—which turned out to be the size of a s...
The Heart of Aromatherapy
by Andrea Butje
With profiles on 40 essential oils and more than 100 recipes, Andrea Butje guides you in The Heart of Aromatherapy to create custom blends for a healthier body, mind, and home.