---
Popular Aromatherapy Courses
Get started with Aromatherapy at Aromahead
Free Recipes!
Sign up now to receive free weekly aromatherapy recipes and our monthly newsletter!
Newsletter Archive
Meet the Instructor
Andrea Butje has been teaching courses in the therapeutic uses of essential oils since 1995.
Natural Remedies with Aromatherapy
72 great recipes for body, mind and home in a convenient app for your iPhone.
What Our Students Are Saying
I can not say enough about my positive experience with Aromahead. The most awe-inspiring part for me was receiving, quick, kind and constructive comments back from my instructors. The feedback is always very positive and detailed, letting me know exactly what I have done well and equally as important, suggestions for improvement. I have never felt alone on my aromatherapy journey, thanks to my fabulous instructors. And, the student forum is incredibly helpful. In fact, the entire Aromahead site is very easy to navigate and packed full of valuable information and resources.

Tracey Herrera

---

I live in Colorado and every morning I sit by my fireplace with a hot cup of coffee and read from your book. The Heart Of Aromatherapy is the perfect title. I can see how your love of aromatherapy shines through...

I just wanted you to know how much I am enjoying it! All the other books are all business and this one teaches with love!
Thanks for this entire experience!

Mary Parrish

---

Aromahead Institute is a remarkable school created to ensure their students succeed. I have enjoyed reading all of the course material, listening to all the webinars, watching all the helpful videos and expanding my knowledge. I often refer back to the website, and I use it as my reference guide. The information is organized with extreme detail and ease of access that alone saves me countless hours of putting together my own notes. The entire staff at Aromahead Institute is extremely knowledgeable, professional and most importantly helpful and responsive… Andrea is absolutely amazing, and any questions that you have is never too big or too small for her.

Bojana Dusevic

---
From Our Blog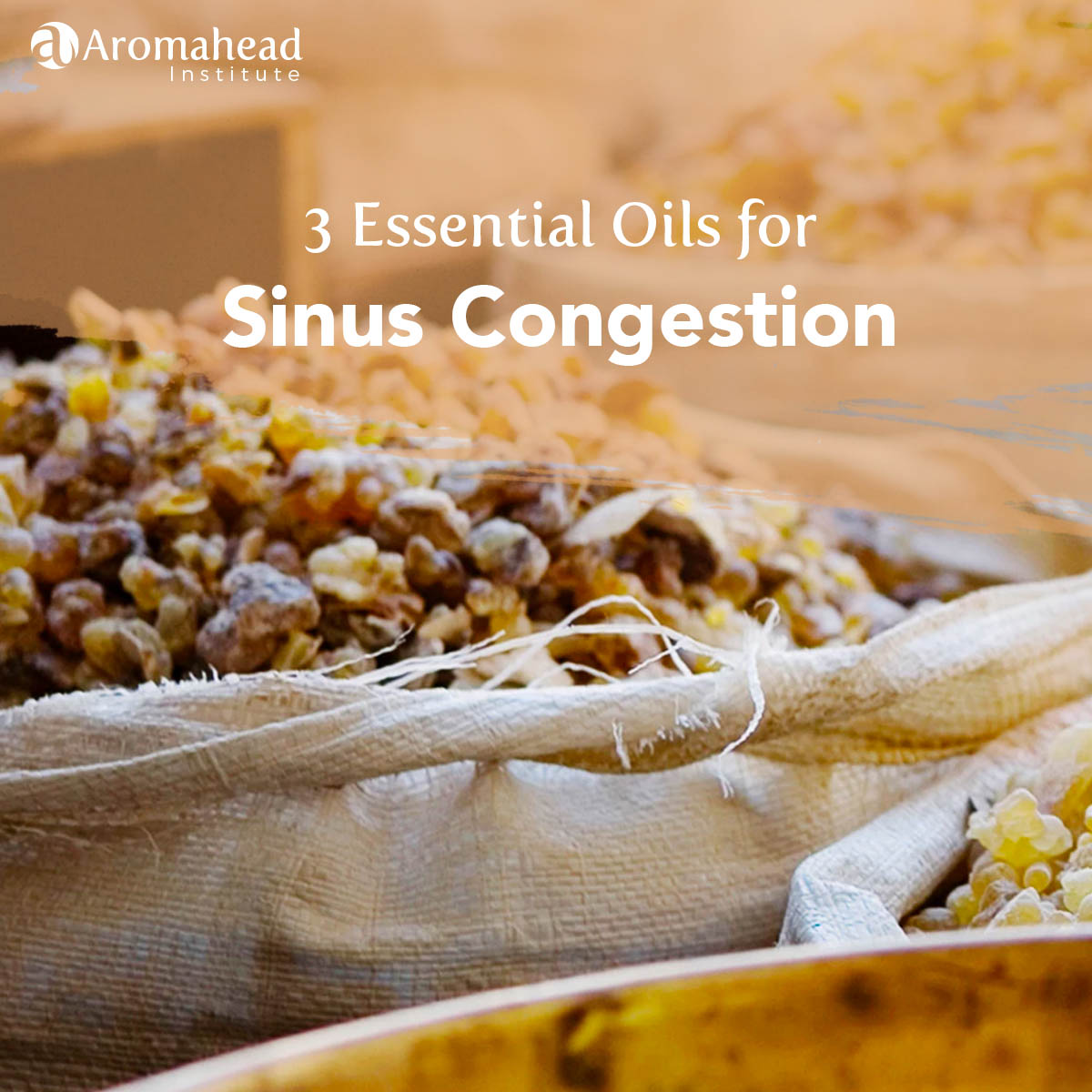 How to Make a Body Oil that Supports Health Using 3 Essential Oils for Sinus Congestion Frankincense and Myrrh like to collaborate on Aromatherapy blends a lot. I was fortunate to sit in on one of their recent creative meetings, when they weren't sure what to make . . . F...
The Heart of Aromatherapy
by Andrea Butje
With profiles on 40 essential oils and more than 100 recipes, Andrea Butje guides you in The Heart of Aromatherapy to create custom blends for a healthier body, mind, and home.