---
Popular Aromatherapy Courses
Get started with Aromatherapy at Aromahead
Free Recipes!
Sign up now to receive free weekly aromatherapy recipes and our monthly newsletter!
Newsletter Archive
Meet the Instructor
Andrea Butje has been teaching courses in the therapeutic uses of essential oils since 1995.
Natural Remedies with Aromatherapy
72 great recipes for body, mind and home in a convenient app for your iPhone.
What Our Students Are Saying
Aromahead Institute is a remarkable school created to ensure their students succeed. I have enjoyed reading all of the course material, listening to all the webinars, watching all the helpful videos and expanding my knowledge. I often refer back to the website, and I use it as my reference guide. The information is organized with extreme detail and ease of access that alone saves me countless hours of putting together my own notes. The entire staff at Aromahead Institute is extremely knowledgeable, professional and most importantly helpful and responsive… Andrea is absolutely amazing, and any questions that you have is never too big or too small for her.

Bojana Dusevic

---

I am grateful that the Advanced Graduate Program is offered online so I can continue my aromatherapy studies. Andrea's knowledge, passion, enthusiasm and warmth just radiates!

Elizabeth Hornak | Certified Aromatherapist

---

Aromahead worked well with my full time work schedule. The classes were exciting and compelling, and I wouldn't trade my experience for anything!

Stormie Knott

---
From Our Blog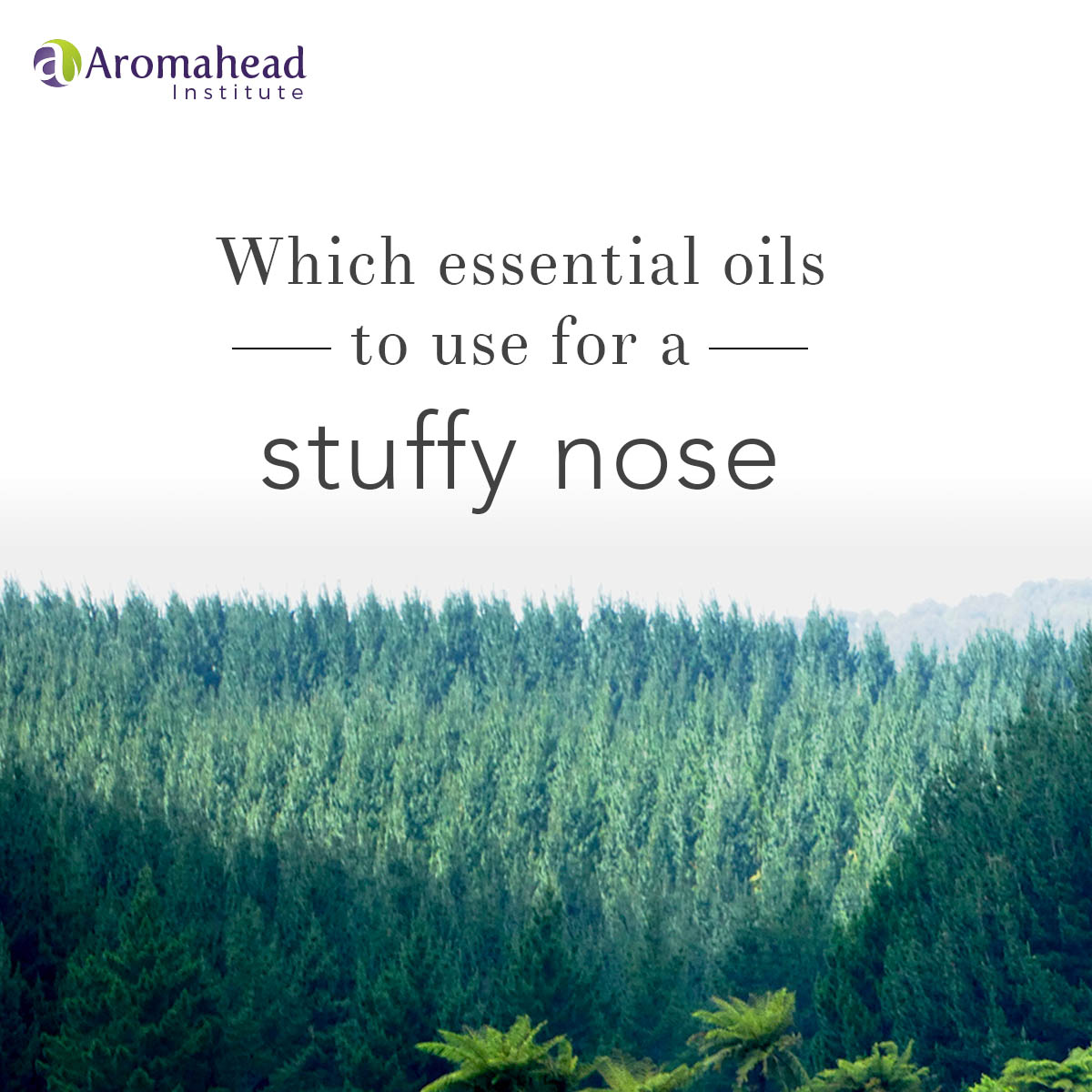 Would you guess THESE are some of the best essential oils for a stuffy nose? Stuffy and runny noses are unfortunately common . . . and just plain unfortunate. But fortunately, I was able to talk to some good friends who know a lot about this topic. They are conifer essent...
The Heart of Aromatherapy
by Andrea Butje
With profiles on 40 essential oils and more than 100 recipes, Andrea Butje guides you in The Heart of Aromatherapy to create custom blends for a healthier body, mind, and home.