---
Popular Aromatherapy Courses
Get started with Aromatherapy at Aromahead
Free Recipes!
Sign up now to receive free weekly aromatherapy recipes and our monthly newsletter!
Newsletter Archive
Meet the Instructor
Andrea Butje has been teaching courses in the therapeutic uses of essential oils since 1995.
Natural Remedies with Aromatherapy
72 great recipes for body, mind and home in a convenient app for your iPhone.
What Our Students Are Saying
Aromahead worked well with my full time work schedule. The classes were exciting and compelling, and I wouldn't trade my experience for anything!

Stormie Knott

---

The Aromatherapy Certification Program online videos made the course personal and interactive and made understanding the concepts much easier.

Jessica Lutge, | Essential Oil Distiller and Importer, South Africa

---

It is especially gratifying to learn from such an accomplished and inspiring teacher. Andrea's tireless dedication to her students can only produce the very best next generation of teachers and practitioners!

Terese Miller, Essential Elements | Clinical Aromatherapist

---
From Our Blog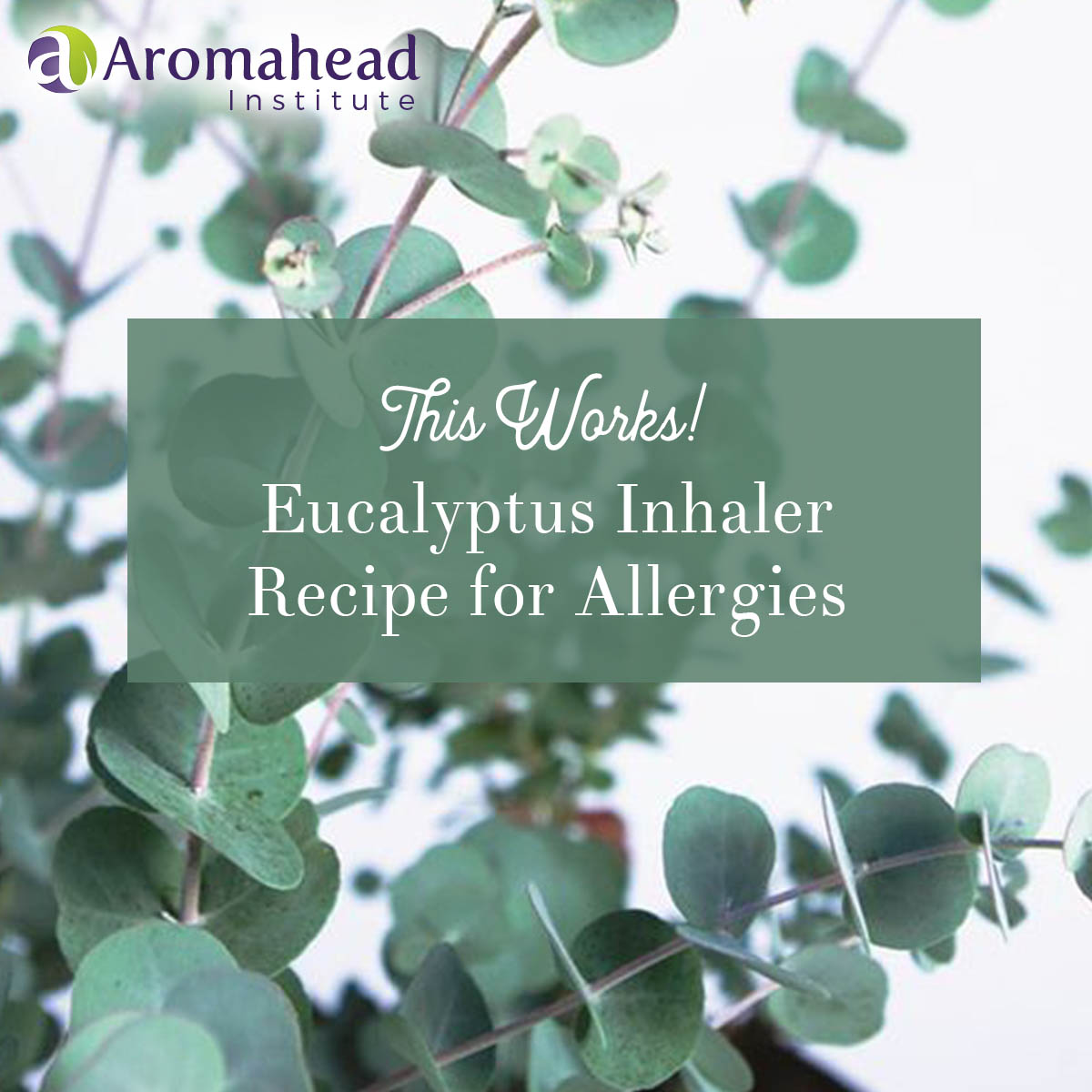 A Eucalyptus Inhaler Recipe for Allergies that Works for Short-Term AND Long-Term Relief! Back when I used to suffer from allergies, I met my friend Eucalyptus essential oil . . . and it was a life-changing friendship! Eucalyptus showed me that allergies aren't inevitable...
The Heart of Aromatherapy
by Andrea Butje
With profiles on 40 essential oils and more than 100 recipes, Andrea Butje guides you in The Heart of Aromatherapy to create custom blends for a healthier body, mind, and home.