Popular Aromatherapy Courses
Get started with Aromatherapy at Aromahead
Free Recipes!
Sign up now to receive free weekly aromatherapy recipes and our monthly newsletter!
Meet the Instructor
Andrea Butje has been teaching courses in the therapeutic uses of essential oils since 1995.
Natural Remedies with Aromatherapy
72 great recipes for body, mind and home in a convenient app for your iPhone.
What Our Students Are Saying
Aromahead is a fantastic school that provides excellent resources in every class. A hands-on approach to learning even though it is an online program. Each course has amazing webinars and videos that Andrea created. I love Aromahead and can't wait to continue taking classes.

Dr. Laura Jaime

---

I loved these classes and videos. Everyone at Aromahead gives so much support and the tools they provide are amazing. This is an excellent program. Everyone has a journey to take and I am so thankful I found Aromahead. Now I can share my knowledge with confidence.

Denise Neale

---

For anyone out there reading this who thinks he or she might want to become a Certified or Clinical Aromatherapist, do yourself a big favor and check out Aromahead Institute's Aromatherapy Certification Program and the Advanced Graduate Program!

Patti Gelini | Clinical Aromatherapist

---
From Our Blog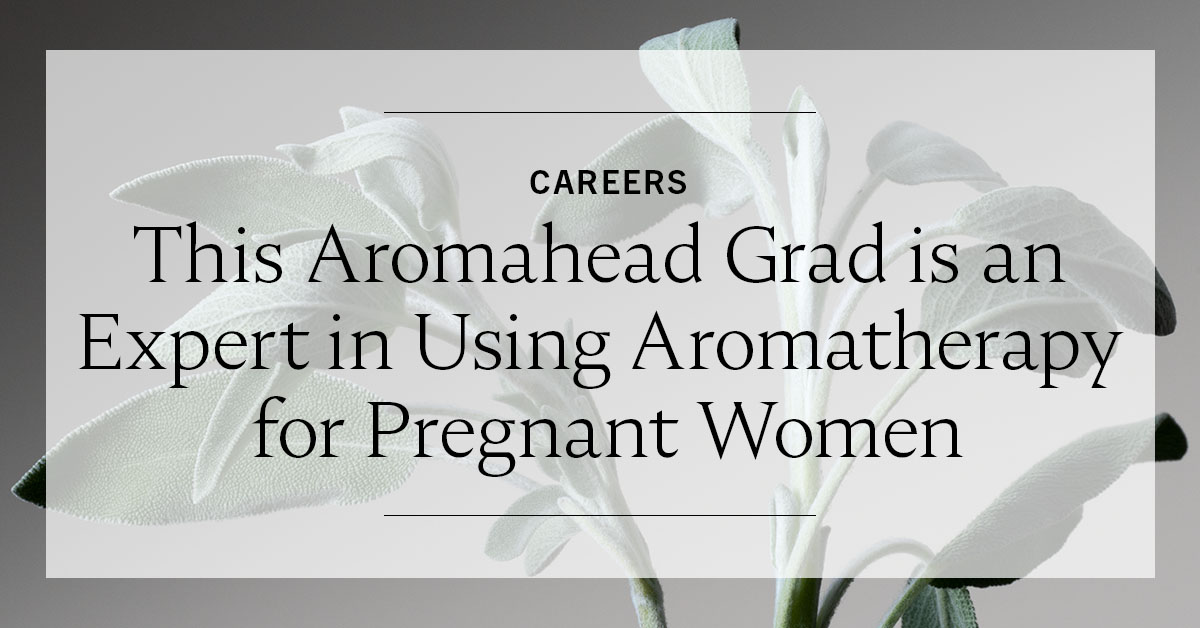 Aromahead graduate Amber Sanchez uses aromatherapy for pregnant women to help them through pregnancy and childbirth. She's a professional doula. (Check out her website!) "As your birth doula, I work only for you." For some women, pregnancy and childbirth can feel isolatin...
The Heart of Aromatherapy
by Andrea Butje
With profiles on 40 essential oils and more than 100 recipes, Andrea Butje guides you in The Heart of Aromatherapy to create custom blends for a healthier body, mind, and home.